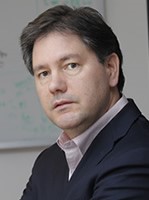 I am a Professor at the School of Economics and Business of the University of Chile.
My academic research is on risk and uncertainty, financial economics, business economics and entrepreneurship.
As a consultant I work on applied economic problems, financial and accounting litigation and corporate governance.
I hold a Ph.D. and M.Sc. in Economics from the University of Texas at Austin and a B.Sc. in Management (MIS and Accounting) from the University of Chile.